Science festival "Fête de la Science" thrills SuperGrid Institute!
It was a real pleasure to reopen the doors of our institute for the Fête de la Science 2021! Over the course of the first week in October, 4 classes of high school students came to visit us while, on Saturday the 9th of October, 180 members of the public came to discover our work through a series of activities rich in discoveries! For this latest edition of the national science festival, a brand new demonstration was created: reproducing a lightning strike on a wind turbine in our Very High Voltage platform. Our audience was very impressed! Here's a recap of the highlights of the week. 
In the run up to the event, we published a video presenting our brand new demonstration in which the head of our Very High Voltage platform, Laurent, our High Voltage test platforms manager, explained the principle of impulse current thanks to images taken of a lightning strike on a small wind turbine in our platform. An educational video, and a great teaser of what our visitors could expect!
SUPERGRID INSTITUTE TURNED SCHOOL!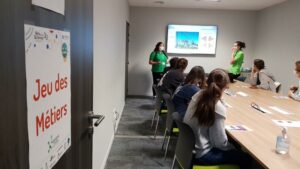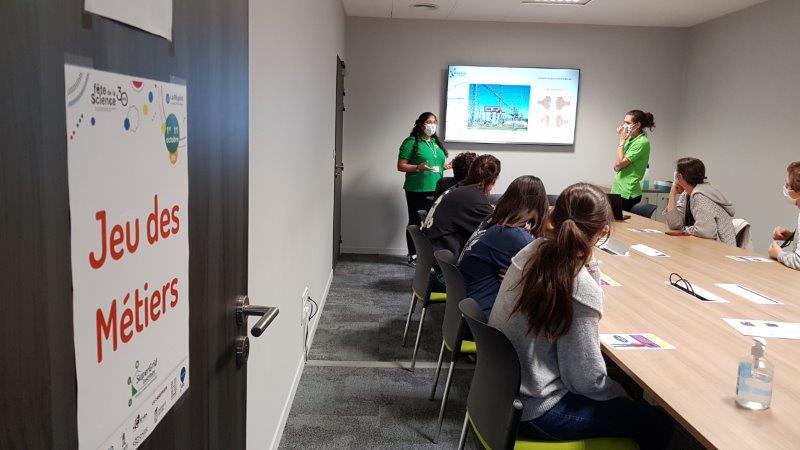 The slots for school group visits were, as always, fully booked several weeks before the event. In total, from Tuesday to Friday, 94 high school students came to our premises to experience a morning of discovery accompanied by their teachers: explanations of our work at the institute, a series of experiments around the basics of electricity, a careers game, a Survival Game and a visit to the Very High Voltage platform.
"This is an important moment for SuperGrid Institute and our Training Programme, explains Amiel Kaplan, Programme Director. The Fête de la Science is an opportunity to visit, experiment and exchange with students and the general public. It is our duty as an Institute for Energy Transition to assist young people in discovering the electrical engineering sector, to raise awareness and encourage them to take up careers in this industry."
OPENING UP TO THE GENERAL PUBLIC
On Saturday, our institute was teeming with people (in compliance with health and safety protocols, of course). We counted 180 visitors of all ages!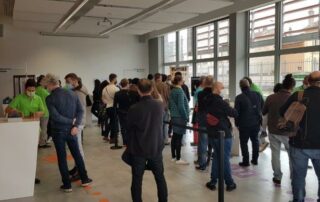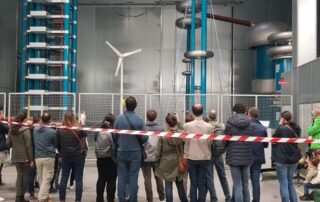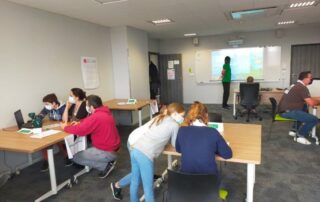 A WEEK OF SHARING
This week was very rich for our institute and the public. Students, teachers, adults, teenagers and children were impressed by the variety of activities on offer and delighted with their visit.
A great experience, we will come back next time! Thank you.
Very friendly welcome, exciting demonstrations!
Bravo for the organisation! Small, concrete experiments for children and adults, the game and the super lightning demonstration ! Thank you!
All the feedback was very positive, including from the Regional organiser of the Fête de la Science.
"This event would not have been possible without the commitment of a multitude of in-house volunteers. Without their passion and spirit of sharing, their desire to create and lead all the experiments, we would not have had the merit and recognition of the high school students and the general public who enjoyed this event with us," says Amiel. "A big thank you to them!"