Power Electronics & Converters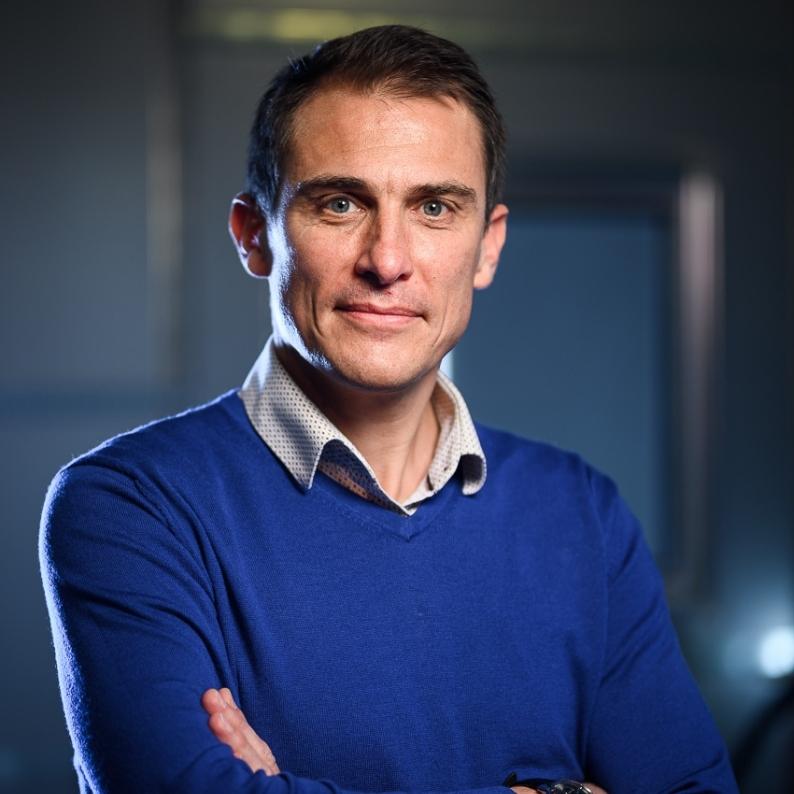 "Power Electronics is paving the way for the future global electrical grid. At SuperGrid Institute, we develop innovative technologies that are reliable, efficient and cost-effective to bring this network of electricity to life."
Loïc Leclere, Department Director – Power Electronics & Converters
The Power Electronics and Converters department develops innovative power conversion solutions for HVDC and MVDC applications. In HVDC we focus on solutions for electricity transmission networks covering AC/DC and DC/DC converters, large buffer storage systems, and power flow controllers. In MVDC we study and develop technologies for distribution networks, with a focus on protection, DC/DC converters, and energy storage systems.
The department conducts research on topologies and controls for power converters and their associated technologies, such as medium frequency transformers, silicon carbide (SiC) components and switching cells. Other research topics include condition and health monitoring, as well as digital twin modelling applied to power converters.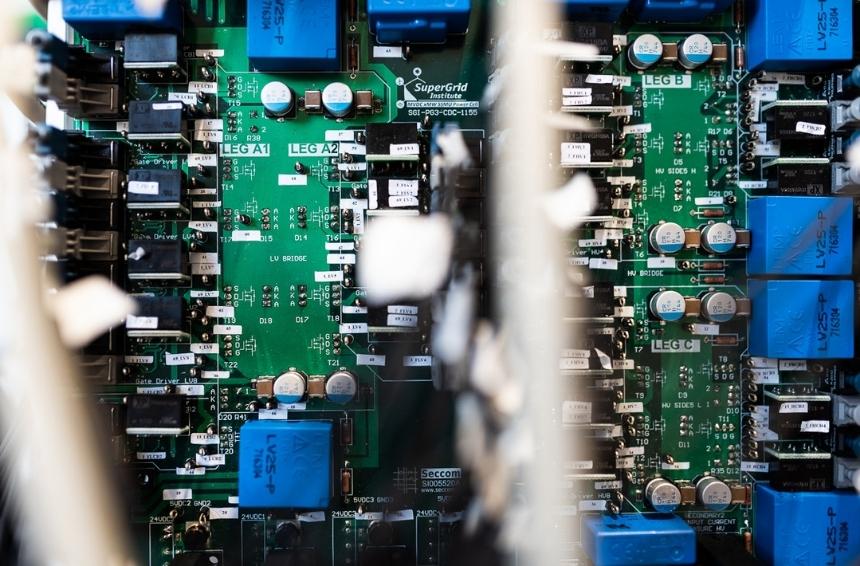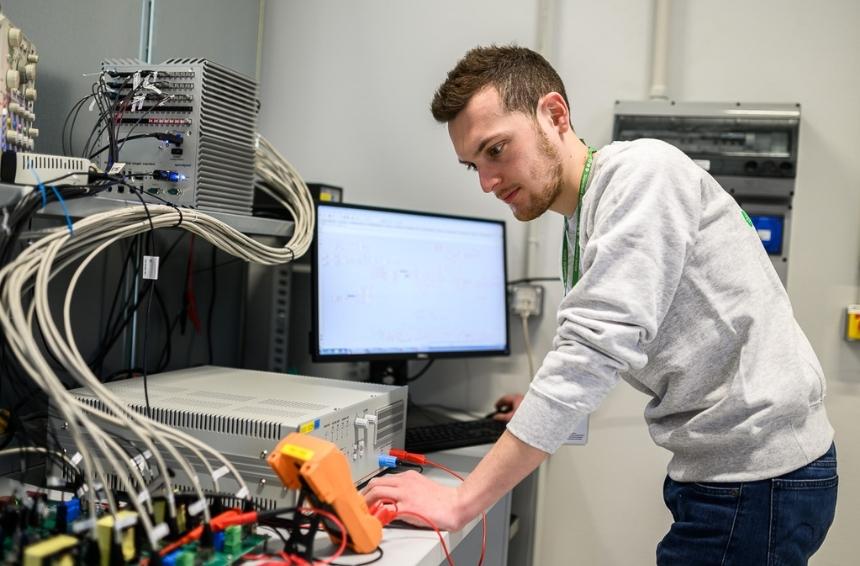 Advanced testing facilities enable us to perform full characterisation tests on power components up to many kVolts and kAmps, as well as back-to-back converter testing combined with a 100 kW deionised water cooling heat exchanger.
Our research includes:
high power medium frequency transformer operating from a few kHz to several tens of kHz

design, development and testing of high voltage power electronics building blocks with high voltage SiC components

integration of innovative close control command units for better performance and reliability

monitoring power converter condition and health with reliability and life-cycle modelling.
A solution to replace SF6 in high voltage equipment is the mixture of Fluoronitrile C4F7N with CO2 and O2.
In the OPHELIA project, SuperGrid Institute will be responsible for supplying DC solid state transformer for the demonstrator.
With the objective to better understand and design the electrical insulation of resistive superconducting fault current limiters...