Working together for energy transition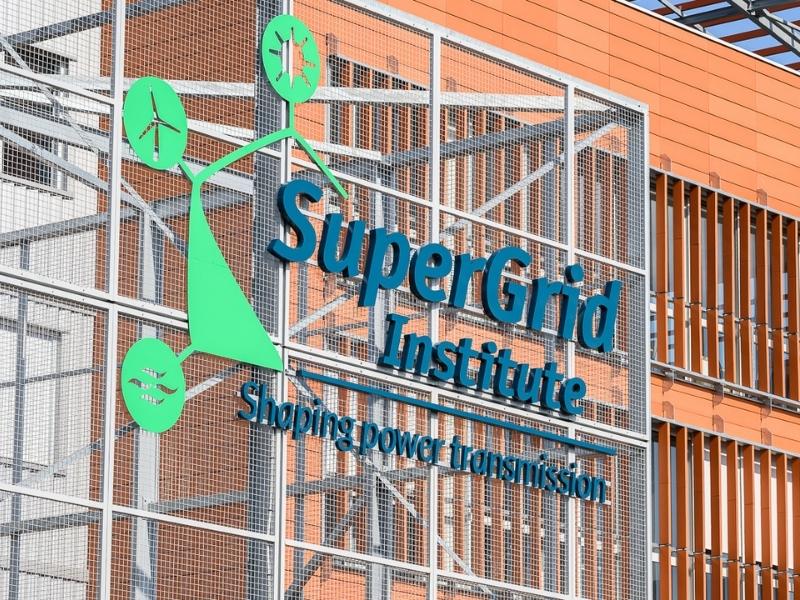 Who are we
SuperGrid Institute is a privately owned company with expertise in high and medium voltage direct current (HVDC & MVDC) systems and technologies – key components for the energy networks of the future. Our work actively contributes to energy transition by removing the technical barriers facing the deployment of future power grids, known as "supergrids".
We pool the expertise of specialists from numerous domains of research in a collaborative work environment equipped with state-of-the-art test platforms and resources. Industrialists and academics interact with our teams and share their knowledge, enabling us to develop acute competencies, technologies and solutions that address both small- and large-scale needs in the energy sector.
Why a supergrid?
A supergrid is a wide-area transmission network that connects AC networks and renewable energy resources, a significant portion of which are offshore and the majority of which are located far away from the load centres. Using HVDC enables the transport of large volumes of electricity over long distances with reduced losses. The long-distance transmission lines balance out the network and contribute to its stability, also enabling interconnections among countries.
By providing technologies to interconnect HVDC grids with existing alternating current systems, SuperGrid Institute offer solutions that make it possible to manage the intermittent nature of renewable energy, ensuring stability and security within the network.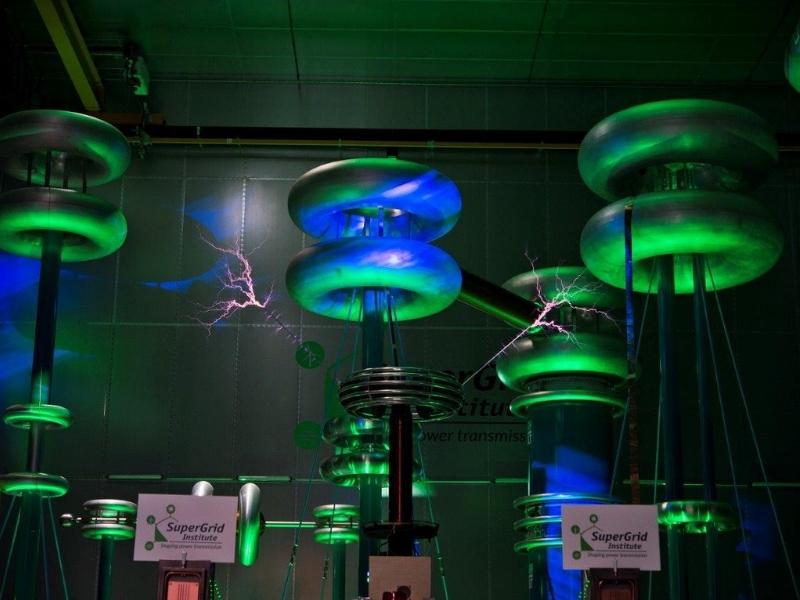 Our purpose
We are an independent private company, experts in innovative power systems. We provide technological solutions and services for our clients and partners to accelerate the development of future power grids and the massive integration of renewable energies.
Our activities
We identify and address the technological challenges faced by our partners and customers.

We co-develop solutions and products with European industrial and academic partners.

We offer high value-added testing, expertise and research services.
An Institute for Energy Transition
SuperGrid Institute is an Institute for Energy Transition. In France, ITE are interdisciplinary innovation and research centres dedicated to exploring new energy technologies. They pool expertise from public and private companies, academic organisations and laboratories with the aim of defining and driving research programmes, creating value for research results, and contributing to life-long and professional training in the field of energy transition.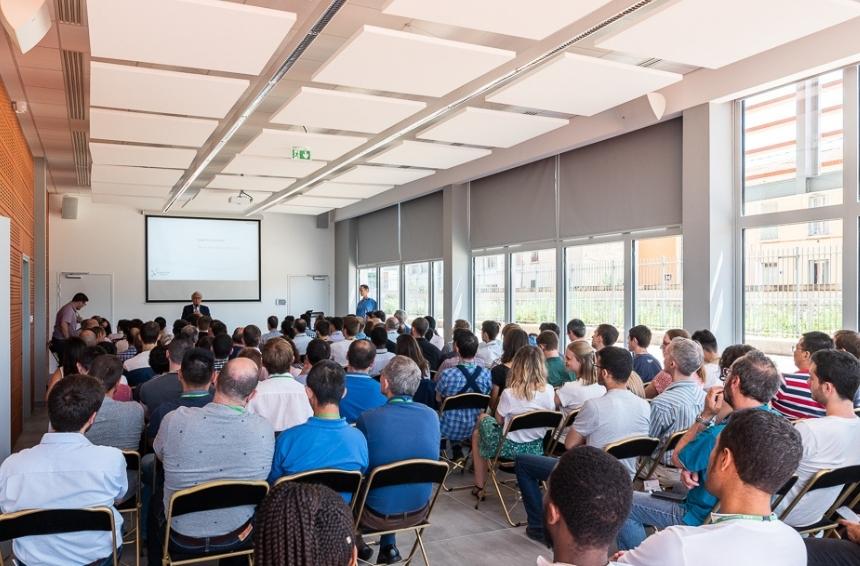 SuperGrid Institute is a member of
The richness and variety of our team is reflected in the scientific and strategic committees that guide our activities:
President: Michel Augonnet

Managing Director: Hubert de la Grandière

Chief Technology Officer: Bruno Luscan