Design & specifications: from prototyping to small-scale production
Our fully configurable platform meets the highest standards of cleanliness for assembling and testing your products or for studying the fundamental physics of plasma.
This platform has been designed to minimise your products' exposure to any potential pollutant during the testing or production phases.
Our 55 m² ISO 5 assembly facility has an integrated vacuum high-temperature furnace coupled with an automated cleaning process for components meaning the rate of particle contamination is very low.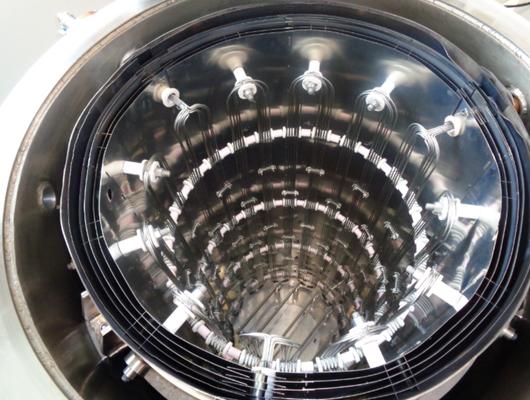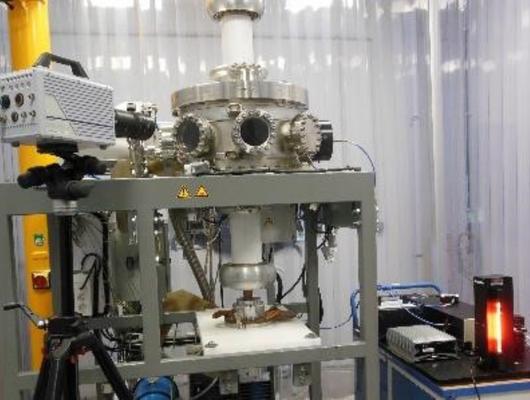 For research institutes or laboratories
Studying plasma, optimising the process of brazing various metals and ceramics under vacuum conditions, and/or gaining a better understanding of physical phenomena require expensive equipment and a high level of expertise. SuperGrid Institute can relieve you of these aspects and provide a competitive solution for your needs.
Our combined expertise in modelling, assembly under vacuum conditions and high voltage testing makes us the perfect partner whether you are looking to increase your product's technology readiness level or carry out customised small-series production for vacuum circuit breakers, variable capacitors, material assemblies for aerospace, X-ray or electronic tubes, connectors and more.
SuperGrid Institute supports you in your research and small series production with its vacuum brazing platform and consulting services.
Work with customers to write product specifications

Design parts (finite element method)

Characterise parts within their context

Make recommendations to increasing products' TRL

Produce small series of metal / ceramic parts that require brazing under vacuum conditions
This list is not exhaustive. Please contact us to express your needs so we can offer you a personalised service.
Reconfigurable vacuum test platform
Our modular platform offers the possibility of testing and validating electrical and mechanical equipment under vacuum conditions:
Vacuum arc and plasma diagnostics using a high speed camera (FASTCAM SA5) and UV-Vis spectroscopy.
Cold plasma behaviour.
Magnetron sputtering.
Specifications:
From 10-1 to 10-9 mbar.
Maximum dimensions for vacuum chamber: 0.3 m height x 0.45 m diameter.
Electrical feedthroughs up to 63 kAeff, 75 kV.
Automated cleaning process
We use chemical cleaning to remove large and small particles that may contaminate individual parts. Parts are cleaned using a combination of acid, water and ultrasonic methods, ensuring that the surfaces are contamination-free and compatible with the most stringent vacuum requirements.
Specifications:
Compatible with copper, stainless-steel, ceramics, etc.
Individual parts up to 35 kg.
Possibility of tailoring the cleaning process to our customers' needs.
Clean room assembly
Our in-house prototyping platform contains all the essential tools necessary for performing individual to small-scale production in a particle-free environment.
Specifications:
55 m² ISO 5 cleanroom for assembly.
Brazing temperature up to 1150 °C compatible with high-purity brazing alloys.
Operating pressure <10-6 mbar.
Assemblies up to Φ350 mm*1200 mm height and 250 kg.
Helium leak detection.
Special packing for storing parts.