Real-time simulation platforms
MV & HV testing for your algorithms, controllers, mock-ups & converters
Hardware-in-the-loop (HIL) testing of electrical protection and control devices including:
protection relays
phasor measurement unit (PMU)
intelligent electronic device (IED)
converter control systems Modular Multi-level Converter (MMC)
Supervisory Control and Data Acquisition (SCADA) systems
Etc.
Power Hardware-in-the-loop (PHIL) tests of high-voltage equipment components or subsystems, scaled-down models of equipment.
Hardware-in-the-Loop
Our Hardware-in-the-Loop testing facilities offer you an excellent alternative to traditional testing methods.
With our state-of-the art software models, we recreate the electric grid and accurately reproduce the network's dynamics. This allows us to test your algorithms' and equipments' interaction with control systems and other equipment in real-time.
We provide comprehensive closed-loop testing, negating the need for costly, dangerous tests on real systems.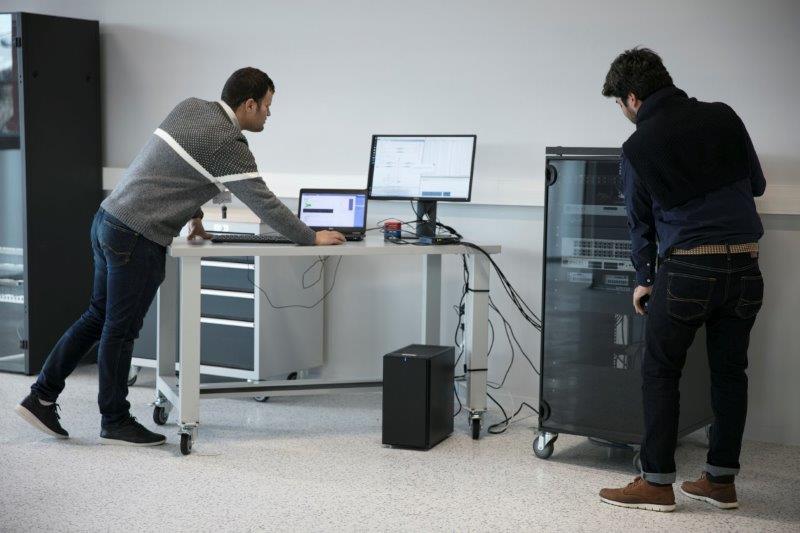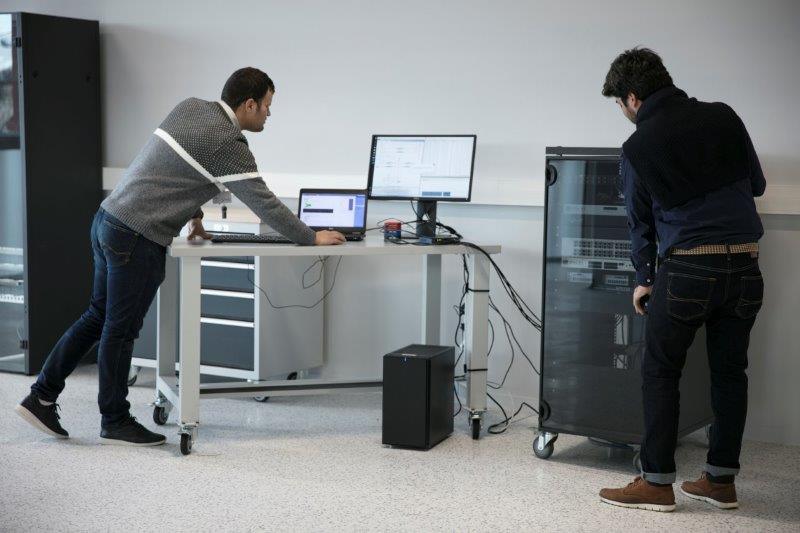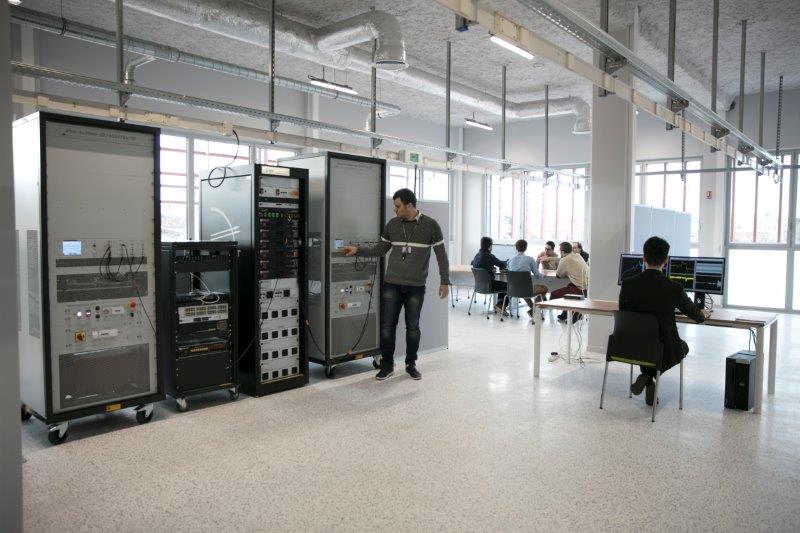 Power Hardware-in-the-Loop
Our Power Hardware-in-the-Loop test platform allows you to test your devices under full power within the real-time simulation environment.
This in-depth testing allows you to validate your power equipment and understand its behaviour in real-life usage conditions, thanks to highly accurate and powerful simulations.
Expertise in:

HVDC and offshore windfarms
PHIL and small-scale mock-ups development
RCP and IED prototyping
HYPERSIM and FPGA simulation

Test in closed loop of control and protection systems with a realistic representation of the network and its components

Rapid prototyping reduce development cost and time
MMC control validation test bench & routine tests for MMC manufacturers

MMC control assessment and validation before real life deployment for transmission system operators

HIL testing allows to increase the TRL of new control & protection algorithms and devices

PHIL testing allows to increase the TRL of new power equipment (converters, breakers…)

Real-time simulation reinforces academic publications