Our collaboration with RTE has begun
with four initial joint research actions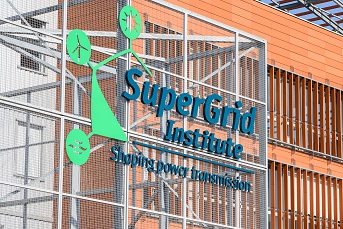 The development of direct current networks is an important element for energy transition at a European level. RTE and SuperGrid Institute are both widely recognised for their highly developed expertise in this field and several months ago we began a collaborative partnership to meet the challenges facing their widespread development. By bringing together our research, simulation and development expertise, we are creating a very powerful centre of excellence here in the Auvergne-Rhône-Alpes region.
Our collaboration has already begun with four initial joint research actions in two technical areas.
Firstly, we are working on characterising the behaviour of SF6 replacement insulating gases. SF6 is a gas used in electrical substations, but which has a very high greenhouse effect.
Secondly, we are looking into the technical and economic evaluation of new direct current network architectures, to integrate renewable energies on a massive scale.
More information about our collaboration here and on RTE's website.