SuperGrid Institute recipient of the Best Paper Award at PCIM Europe 2023!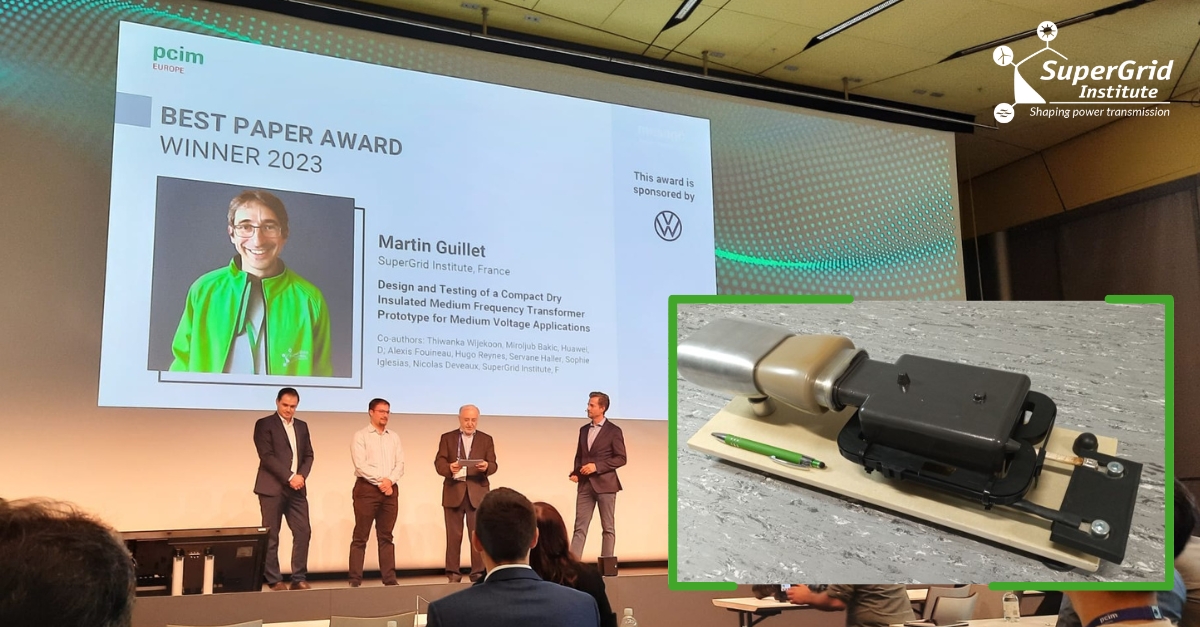 SuperGrid Institute is proud to be a recipient of the Best Paper Award at PCIM Europe 2023! Entitled "Design and testing of a compact dry insulated Medium Frequency Transformer prototype for Medium Voltage Applications", this paper is co-authored with Huawei Nuremberg Research Center. A brilliant acknowledgement of a fruitful collaboration! Congratulations Martin Guillet!
Medium Frequency Transformers (MFT) are key technological elements for Solid State Transformers. This paper presents the design, prototyping and testing of a cast resin 12 kV class insulated MFT with 99.5% efficiency and a power density higher than 5kW/l including terminations.
MFT characteristics:
12 kV-class
25 kVA
40 kHz
The epoxy moulding of the transformer was developed in-house to achieve the required insulation characteristics in the specified volume. Something of a challenge that was taken up brilliantly by our team! Bravo to them! A series of tests were performed on the MFT in our very high voltage platform, including 75kV lightening impulse tests.
Want to know more? Get in touch with us!