It's festival time again with the
Fête de la Science at SuperGrid Institute!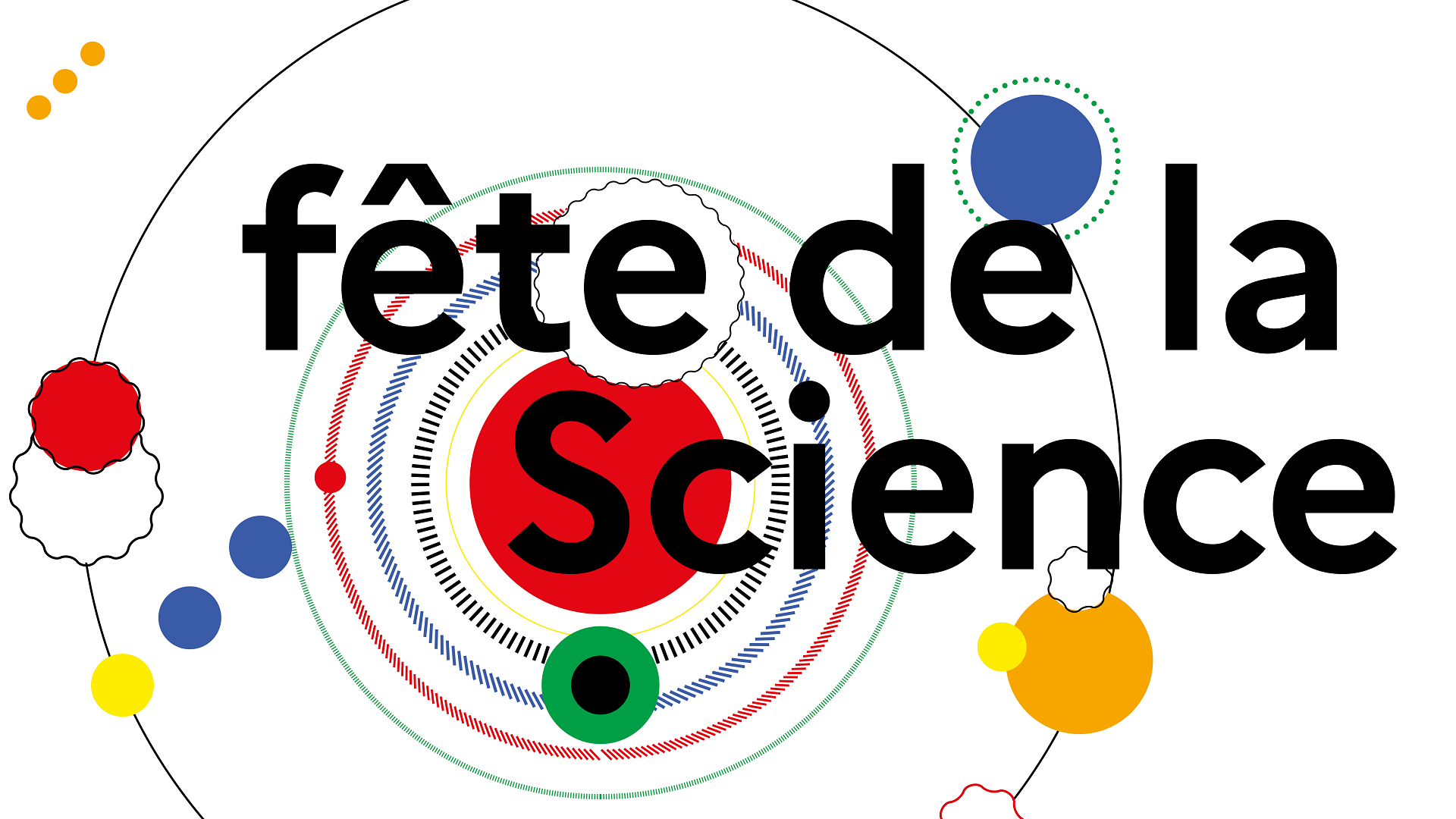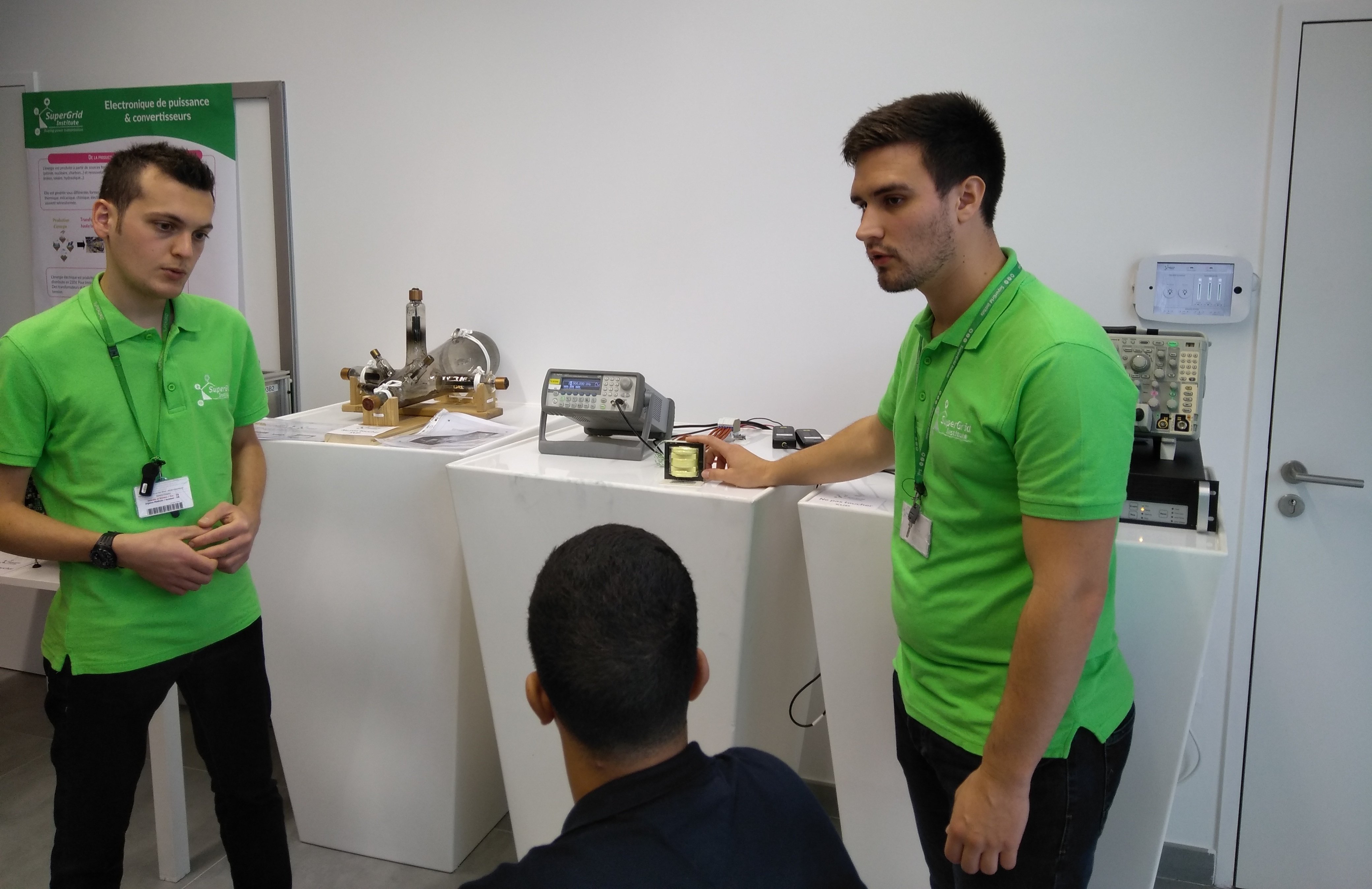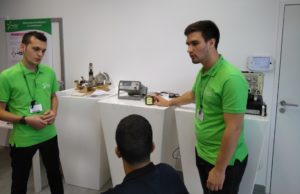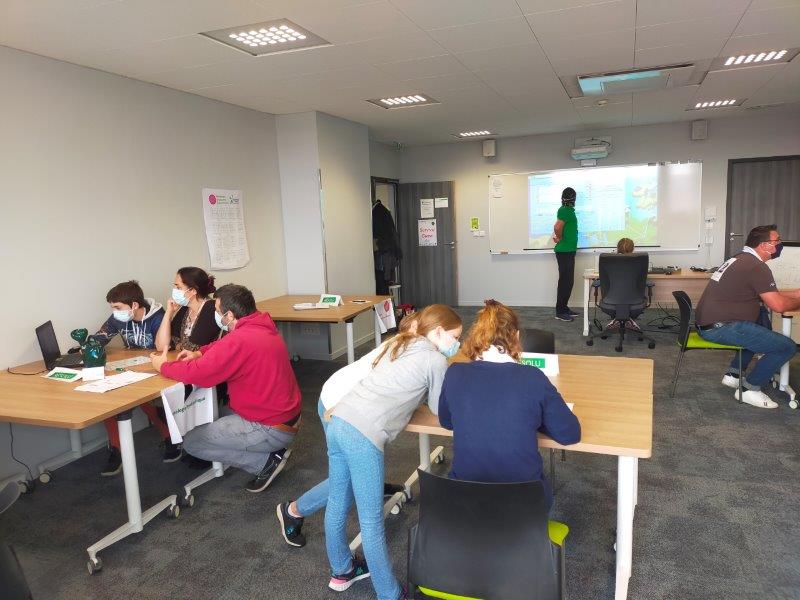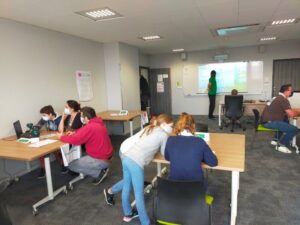 We're very happy to be opening our doors to schools and the general public for the Fête de la Science once again this year! This event is not only very popular with our colleagues and visitors alike, it is also a valuable opportunity to reach out and teach young people and members of the public about our work for energy transition!
For the 5th year running, we've set up a programme of fun, interactive experiments and activities so our guests can discover the different professions we have at the institute and learn about what our team does here every day… develop the electricity network of the future, to interconnect countries and integrate renewable energy on a massive scale!
What's in store for the Fête de la Science 2022 at SuperGrid Institute?
As always, the programme is based around explaining our different research areas through fun, educational activities.
Brand new this year… an interactive quiz to help you sort fact from fiction, science from fantasy, all around renewable energies and the electricity network of tomorrow!
Back by popular demand… our wind turbine lightning strike demonstration! This experiment based in our Very High Voltage test platform was enormously popular with visitors last year, so we decided to bring it back and continue teaching the public all about "impulse current".
For privacy reasons YouTube needs your permission to be loaded. For more details, please see our
Legal notice
.
I Accept
Also back again this year, our famous 'Survival Game' where participants have 45 minutes to solve as many puzzles and challenges as possible, in a coordinated effort to save the planet from global warming!
And to round it all off, we're offering a series of fun experiments to better understand the basics of electrical engineering.
During the week, school groups will also discover our board game "The Great Team" to learn about the range of jobs and skills needed to develop our technologies.
Interested? …Come on down!
Get ready for your visit by swotting up on your electrical network knowledge with this easy-to-follow virtual visit of the institute!
For privacy reasons YouTube needs your permission to be loaded. For more details, please see our
Legal notice
.
I Accept
We love the Fête de la Science here at the institute! The week is always full of new faces, interesting exchanges… and fun! Sharing knowledge about what we do is an important part of our role as an Institute of Energy Transition, which is why this is just one of the many events and visits that we organise throughout the year for young people to inspire them to start a career in energy.
PRACTICAL INFORMATION
– From the 10th to the 14th of October: School groups – reservation required by teachers. More information HERE.
– Saturday the 15th of October: from 14:00 to 18:00, open to the general public.
NO RESERVATION REQUIRED!
Subject to availability depending on the number of visitors
QUIZ: Open to all. Sessions at 14:00, 15:00, 16:00, 17:00
SURVIVAL GAME: Registration on site upon arrival for one of the 3 sessions: 14:30, 15:30, 16:30
VERY HIGH VOLTAGE PLATFORM*: Visits every half-hour in groups of 25 – no need to book in advance. *Not accessible to visitors with electrical medical implants
EXPERIMENTS: open to the public to visit freely
More info HERE