Feasibility studies for MTDC grids:
NSWPH programme showcase at the CIGRE 2022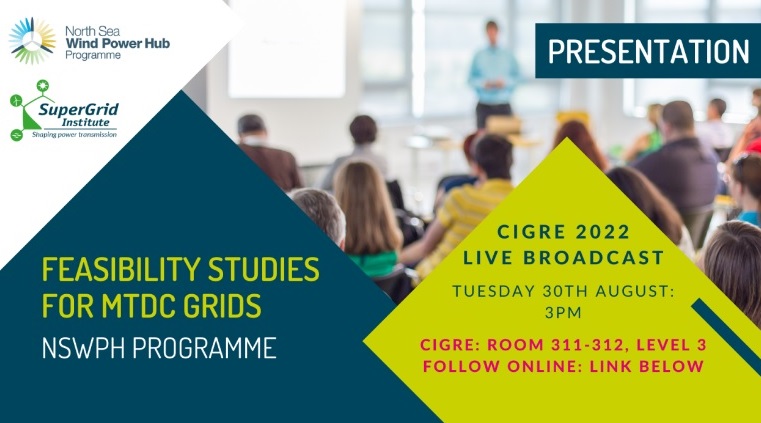 Join us at CIGRE conference for a 30-minute presentation on the latest breakthroughs in the feasibility of HVDC hubs in the North Sea! 
SuperGrid Institute successfully carried out a technical feasibility study for the North Sea Wind Power Hub (NSWPH) programme, paving the way for the most ambitious offshore wind energy project in Europe!
To demonstrate the feasibility of offshore meshed HVDC grids as proposed by the NSWPH programme, SuperGrid Institute's engineers found the optimum solution where overall costs are minimised, maximal profits obtained and the system security constraints satisfied:
New methodology for optimised grid architecture
New methodology for optimised protection design
Optimum solution for overall cost, between AC and DC interconnection.
This work resulted in three publications co-authored with Energinet and TenneT, who will join us to co-present.
Join the project's experts on the 30th of August to learn more about our achievements in these three major areas.
CIGRE Technical Exhibition 2022 – Paris, Palais des Congrès
When: Tuesday, the 30th of August – 3pm (CET)
Where: Room 311-312, Level 3
Can't make it in person? Join us online!
Register below to follow the presentation online.
Not available at 3pm? No problem! Register anyway and we'll send you the recording by email after the event.