"My Thesis in 180 seconds": discovering the theses underway at SuperGrid Institute… in just 3 minutes!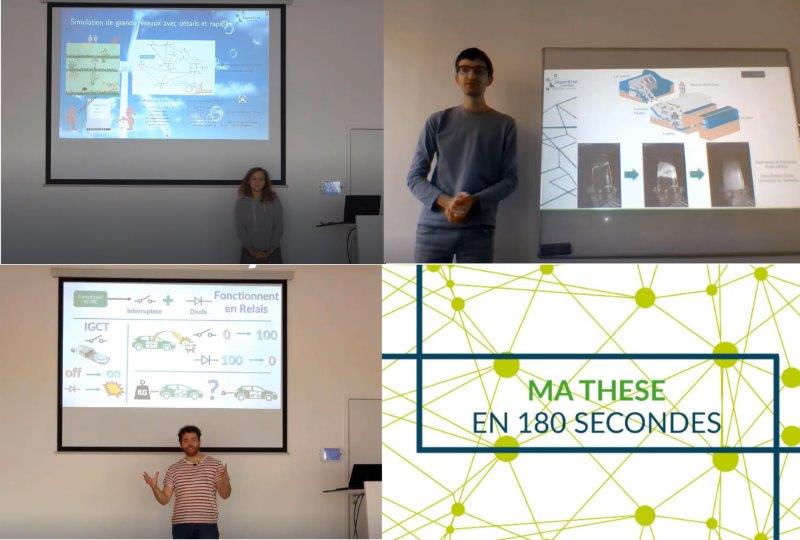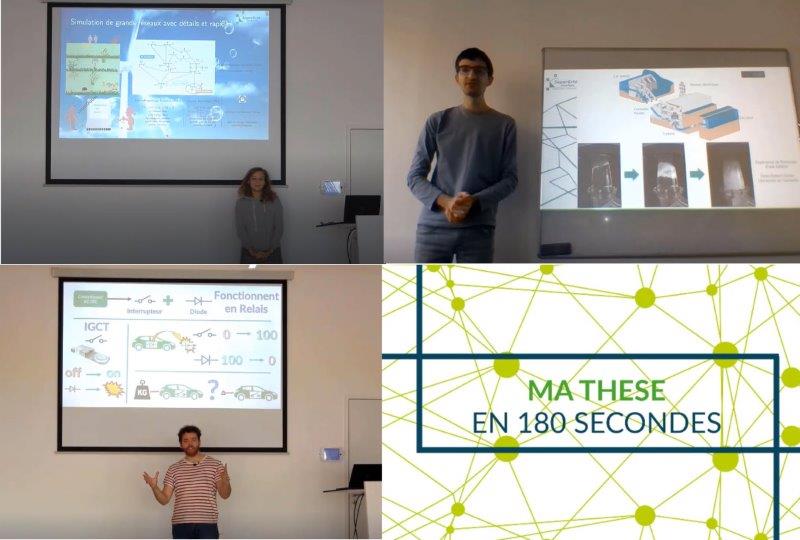 Every year we organise a "My Thesis in 180 seconds" event at SuperGrid Institute where our PhD students have 3 minutes to explain the research topic that they will be studying for 3 years!
'Ma thèse en 180 secondes' was inspired by the Three Minute Thesis competition which originated at the University of Queensland, Australia, in 2008. The concept was developed as a means of helping PhD students to develop their presentation and communication skills by pushing them to explain their work in an engaging, concise way.
The competition grew into an annual international event, with over 200 universities taking part worldwide. The French version, originating in Québec, Canada, came to France in 2014 and has been organised by the CNRS (National Centre for Scientific Research) and the Conférence des présidents d'université ever since.
At SuperGrid Institute, we organise our own version each year to create cohesion amongst colleagues and to find out what our PhD students are researching in a fun, informative session, open to our whole team.
This year 13 1st and 2nd year PhD students presented their work, varying from research on supervisory control systems for power grids to diagnosing and predicting faults in modular multilevel converters. The presentations were instructive & entertaining and our PhD students certainly proved to be up to the challenge of summarising 3 years' worth of work into 3 minutes of dynamic explanations.
A jury of 3rd year PhD Students, presided over by our CEO Hubert de la Grandière, selected 2 winners, one from each year. Arthur Boutry and Gabriel Detraz demonstrated excellent quality, logic and wit in their presentations and came out on top in the jury's eyes. Arthur is studying the use of IGCTs in HVDC MMC and the behaviour of the semiconductors at the commutation. Gabriel's research topic is around the fast re-watering of hydraulic turbines on pumped storage hydropower plants.
Héléna Shourick won over the public, winning the People's Choice Award which was voted for by her colleagues. The analogies of a pair of gardeners tending to their plants turned out to be the perfect way to explain her thesis on parallel numerical methods development for EMT-TS co-simulation of electrical networks.
We hope that some of our PhD candidates will go on to compete at a regional, national or even international level! In the meantime, we are already looking forward to next year's event.