SuperGrid Institute's
"Stage Dating" 2021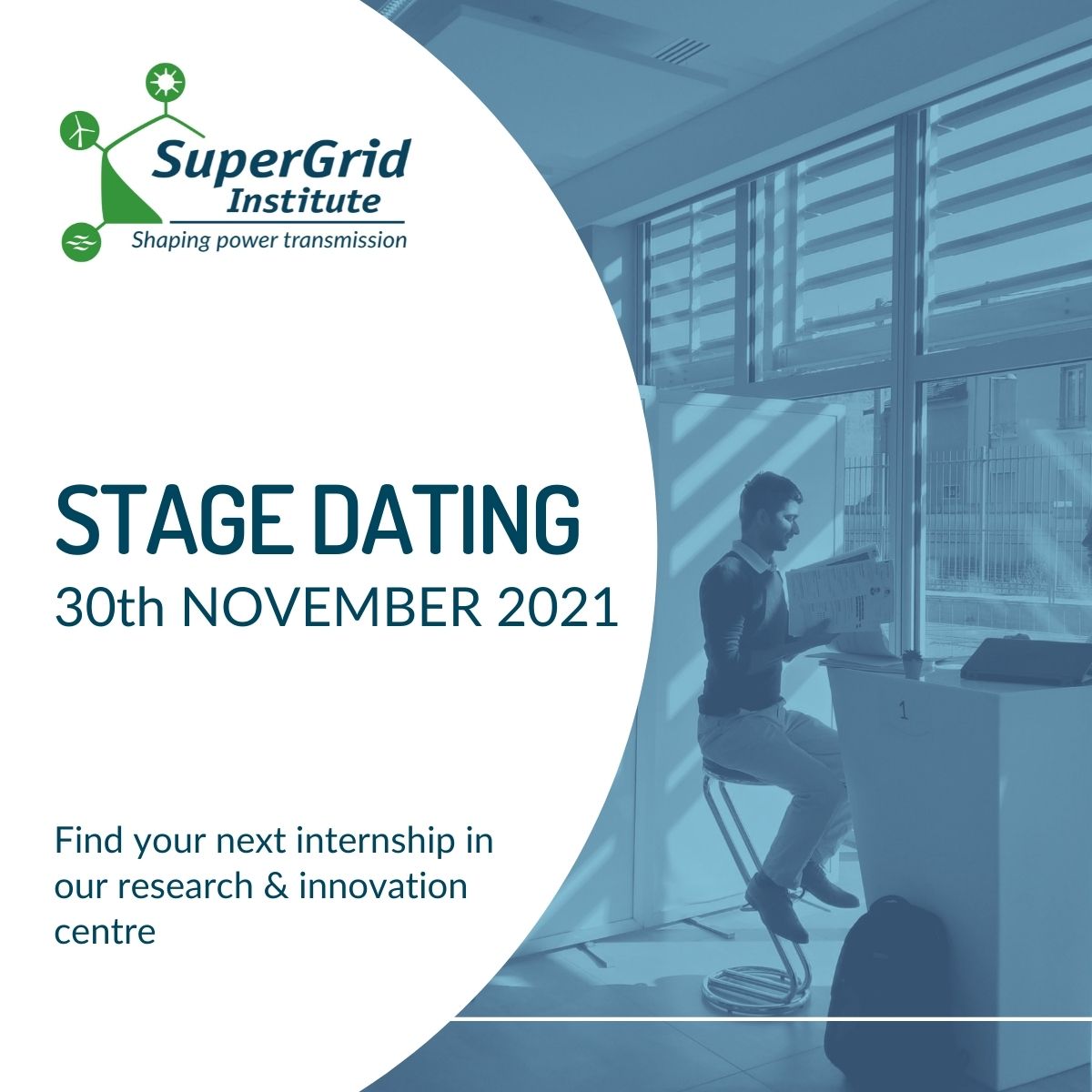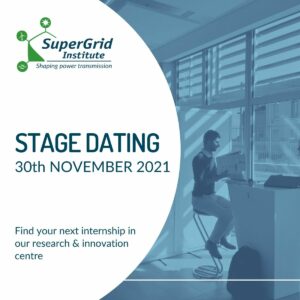 Every year, SuperGrid Institute organises a day-long event to meet and recruit its future interns. At our "Stage Dating" event (Internship) , candidates will have the opportunity to meet our R&D engineers and other recruiters who are looking for interns for the year 2022.
This year's event will take place on Tuesday the 30th of November and candidates will have the option of booking an interview via videoconference or in-person at the institute.
Becoming an intern at SuperGrid Institute means integrating into a dynamic, culturally diverse and scientifically rich team! But don't take our word for it; here's what our former interns had to say about their time interning with us:
"Being an intern at SuperGrid Institute has not only given me the opportunity to develop my skills but also to delve deeper into the subject of the internship. Here, I really appreciate the multicultural environment and the trust my colleagues place in me which were key factors in the success of my internship."
"What distinguishes SuperGrid Institute from other companies, especially for an intern, is the ease in which newcomers are welcomed and integrated into the company, as well as the great atmosphere among colleagues. It is an opportunity to work in a very diverse and open-minded environment. Being an intern at SuperGird Institute has not only helped me to validate my knowledge and training as an engineer, but it has also helped me to grow as a person."
Stage Dating – Practical information
We invite you to consult our list of available internship offers below.
To participate in the Stage Dating event and exchange with our recruiters, register directly for the time slot that suits you by clicking on the button "Book" next to the internship offer(s) that interest(s) you.
Remember to send your CV to internship@supergridinstitute.com or via the contact form at the bottom of each internship offer, making sure to state if you would like your interview to be conducted in person at the institute or via videoconference.
A link will be sent to you a few days before the Stage Dating event to conduct the interview via videoconference if you chose that option.