SuperGrid Institute honoured
at the Premier Cercle® 2021 Industrial Property Awards
As part of the 7th edition of the Paris Industrial Property Seminar on the 9th of June, Premier Cercle® organised the first edition of its Industrial Property Awards to honour the top companies, managers and industrial property teams in France. As one of the top three SME patent applicants in France in 2019, SuperGrid Institute was invited to receive an award. Our Valorisation & Industrial Property Director was also invited to take part in a compelling round table during the seminar, to discuss SuperGrid Institute's innovations and industrial property strategy.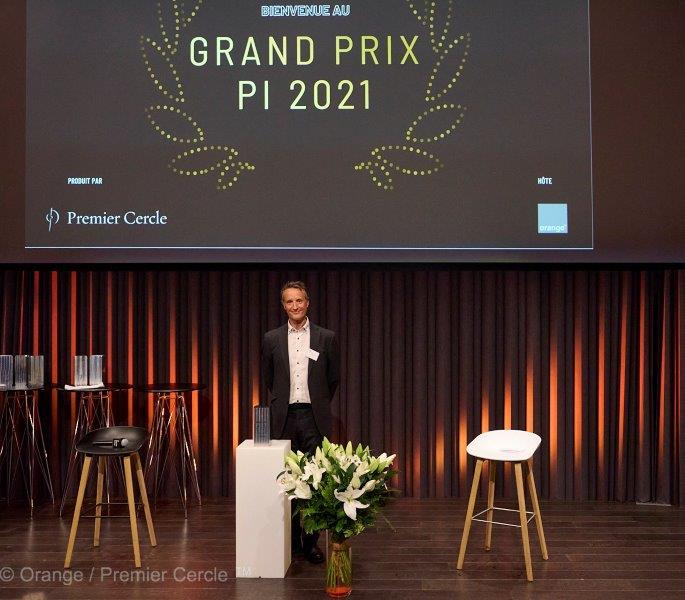 The 9th of June was a day of celebration of Industrial Property (IP) organised by Premier Cercle®! This year, their annual Paris Industrial Property Seminar was followed by the first ever Industrial Property Awards, where the top 10 patent applicants in France of the previous year, based on the French national patent office's (INPI) official rankings, were honoured. Thanks to the 15 new patent applications we filed in 2019, which earnt us second place on the INPI's podium of Industrial Property applicants, our CEO Hubert de la Grandière was invited to accept an award presented by Stéphane Richard, CEO of Orange, in the presence of Agnès Pannier-Runacher, Secretary of State for the Ministery of the Economy and Finance, and the Director of the INPI, Pascal Faure.
Being invited to these Industrial Property Awards is a wonderful recognition of our expertise and strategy for innovation. Our continued success in the INPI rankings serves as proof that our public/private collaboration model creates tangible results to the benefit of all.
A seminar with leading practitioners and experts in industrial property and innovation
The 7th Paris Industrial Property Seminar, which was postponed due to the Covid-19 pandemic, brings together practitioners and experts in intellectual property and innovation to take part in roundtable discussions and to present feedback and best practices for managing and using IP in times of crisis.
Carole Guillaumin was invited to take part in a round table discussion on the topic: Which technologies for today to stay in the race tomorrow? She highlighted in particular how SuperGrid Institute's innovations are breaking technological barriers facing energy transition and how our industrial property strategy enables us to offer a competitive advantage for our industrial partners and clients.
The seminar was full of very constructive exchanges around the different ways of valorising IP assets such as knowledge or IP rights. There were many fascinating conversations on subjects such as the potential of collaboration as a way for academics and industrials alike to create value with IP assets, or the dilemma between operating an open innovation strategy or keeping the exclusivity on patents as a defensive strategy. The significant interest around the infringement procedures in China is proof of the fact that it is still difficult to act in defence when it comes to IP. Overall, what emerged from the various accounts given during the seminar is that in a way, when intellectual property is a way of being within a company, everyone becomes involved in the IP management process.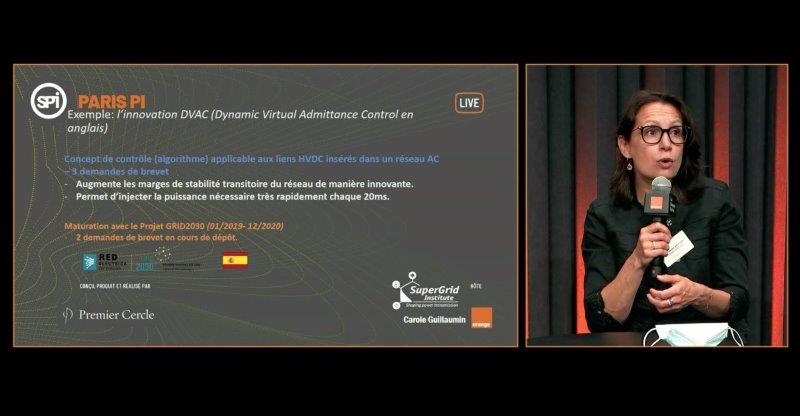 Shining a light on our industrial property strategy
We are very proud to have been invited to the awards ceremony alongside such a prestigious panel of fellow recipients, and to have taken part in the roundtables organised by Premier Cercle®, an internationally renowned organisation in the field of IP. These two marks of recognition shine a light on our outstanding industrial property strategy and the exceptional talent of our teams for innovation, research and development.