SuperGrid Institute's excellence in innovation is confirmed!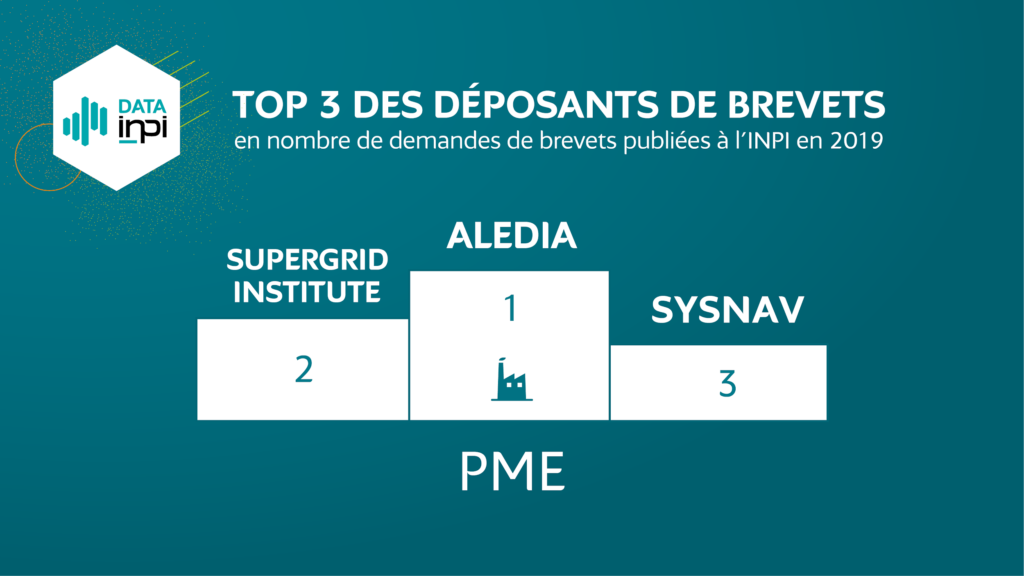 26th June 2020 – SuperGrid Institute takes its place on the INPI's podium of patent applicants in France for the second year running.
Once again, we have been ranked in the top 10 patent applicants in the SME category in France, highlighting our expertise and zeal for research and development!
In 2019 we filed 15 new patent applications, adding to the 72 patent families we have already filed, which was enough to earn us second place on the podium. This year, the French National Institute of Intellectual Property (INPI) also announced that we made the top 10 in its list of companies that co-filed patent applications resulting from collaboration between industry and academia and/or public research in France in 2019. This is proof of the strong ties we have with our academic and public shareholders, and our overall commitment to innovation for energy transition in general.
Beyond this distinction from the INPI, which confirms our dedication to excellence in our research and development work, lies an intellectual property strategy that is evolving along with our business. "When we file a new patent, we are not just concerned with the innovation itself", remarks Carole Guillaumin, Valorisation and Intellectual Property Director at SuperGrid Institute. "We also take into account a patent's scope and value; we ask ourselves 'how are we going to create value and reach out to the market using this new patent."
This latest ranking from the INPI shows the energy and force that we lend to French industry; a notion that the French State recognised when it announced its allocation of an additional €450 M of funding for the French Institutes of Technology (FIT) on the 4th of June 2020. As an Institute for Energy Transition (ITE) and member of the FIT association, we will receive an additional €3 M for the period 2021 – 2023 as a result. This is an undeniable show of faith from the government that continues to support our work and champion our progress as we work to become the European leader in HVDC & MVDC technologies.