Dive into the electricity grids of the future with us
at the "Fête de la Science" 2020!
This year's Fête de la Science festival is taking a different format than usual… In light of current circumstances, the festival has largely moved online, giving us a fantastic opportunity to reach out beyond our local region and share insights into our work with students and members of the public all over France and beyond!
The official press conference launching the Fête de la Science nationally took place on the 17th of September in the presence of France's Minister for higher education, research and innovation Frédérique Vidal, and this year's festival sponsor Bernard Werber. Watch the press conference here.
Ever ready to adapt and innovate, in place of opening our doors to the general public, this year the Training department has devised a video (in French) to present some basic notions about the issues of DC electrical transmission, renewable energy integration and the development of the future electrical network and to give a sneak peak of some of our impressive laboratories. The video is available online on the Fête de la Science's national website and on the University of Lyon's Pop'Sciences portal but you can see it first here!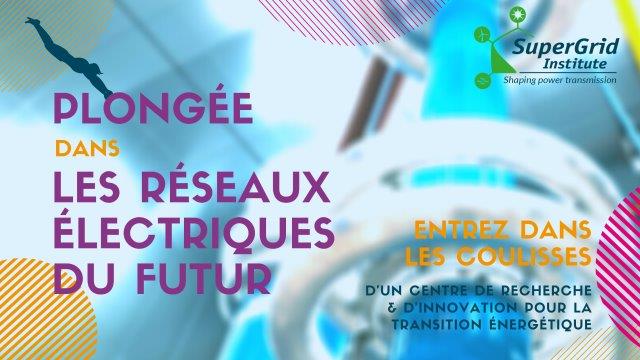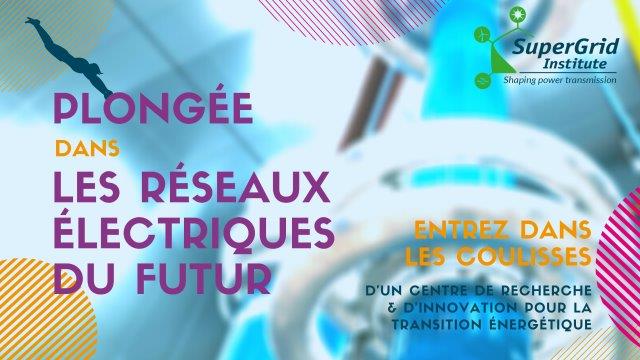 As an Institute for Energy Transition, we look forward to the Fête de la Science each year as an opportunity to reach out and exchange with young people in the hope of inspiring them to become involved in the sciences, and more specifically in the field of electrical engineering. This year is no different! Although we cannot meet high school classes in person like we usually do, we are arranging interactive webinar sessions where our experts will respond to the students' questions about the inner workings of the electrical network and the professions found within the industry.
This is the fourth time that we are taking part in the Fête de la Science festival and we are glad to be able to inspire and educate through our participation, in spite of the current context. Join us online to get a speak peak behind the scenes of our research and innovation institute and learn all about the electrical grids of the future.
Practical information:
Watch the video (French) created especially for this year's festival online from the 2nd of October 2020.
For privacy reasons YouTube needs your permission to be loaded. For more details, please see our
Mentions légales
.
I Accept
School groups: please contact us  to reserve a time slot for your class.