SuperGrid Institute's has a significant presence at Jicable19
Jicable is an international forum relating to insulated power cables and accessories, ranging from low voltage and special cables to ultra-high voltage cables and new technologies. The forum provides the perfect environment to exchange information on progress in research, industrial development, cable installation, operation & diagnoses. SuperGrid Institute was highly involved in this 10th edition of the conference, with 4 presentations and 1 participation as a "rapporteur".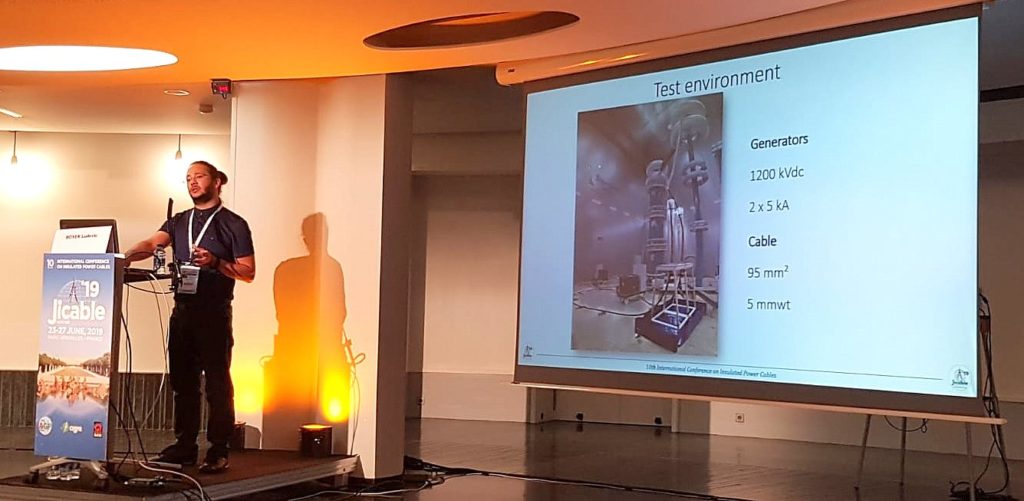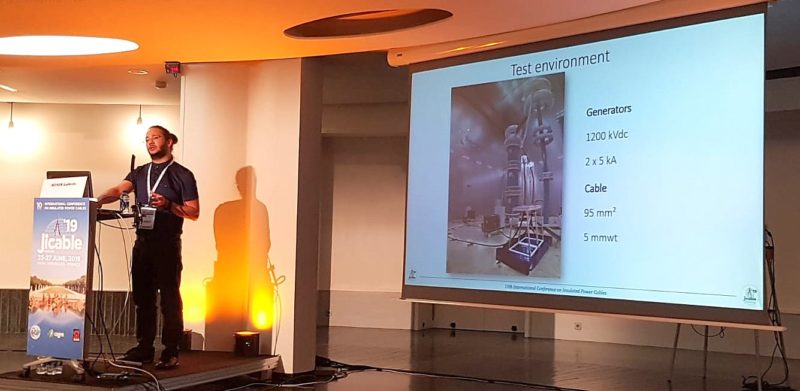 On Monday, Ludovic BOYER presented a publication on leakage current measurements. Entitled "HVDC dielectric material comparison from cable characterization as a means for material selection", this publication explains how insulators of model cables can be characterised as a function of temperature and electric fields, in order to select optimal cable materials. You can read the full abstract here.
On Tuesday, he was the official "rapporteur" for the C5 session "Interfaces and Modelling of DC cable systems". He will now have to summarise the discussions which took place during the modelling section of this session; a well-deserved recognition of our research project manager's expertise in space charge phenomena in DC cables.
The paper "Follow up of space charge distributions in HVDC cable during a Pre-Qualification test using the Pulse Electro-Acoustic technique and the Thermal Step Method" was presented on Wednesday the 26th of June during the A8.5 session. It is a collaborative review of space charge distribution during a long term test on a HVDC cable using the Pulse Electro-Acoustic technique and Thermal Step Method. In same session Mourad JEBLI presented a paper "Development and Set-up of a Non-intrusive Technique for measuring Space Charges in Specimens of dc cables" explaining method for optimised design of an innovative current pulse generator for space charge measurement by Thermal Step Method.
The same day in session C10 on cable accessories, Caterina TOIGO presented the paper "Electro-thermal simulation methodology for HVDC cable GIS termination", explaining a method for simulation of steady state and transient electrical fields in HVDC cable terminations with multiple interfaces and complex geometry, while taking into account thermal aspects, interface and space charges as well as material parameters (read the abstract here).