CIGRE Young Members organizing a visit at SuperGrid Institute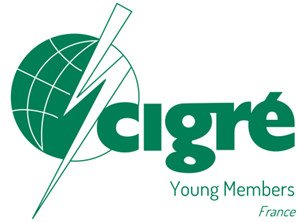 Established in 2013, the French national committee of CIGRE Young Members with the mission of bringing onboard students to join the CIGRE community – a collaborative global community committed to the world's leading knowledge development programme for the creation and sharing of power system expertise.
Once a year, CIGRE young members France, organizes industrial, onsite visits where academics, engineers and experts can share and discuss with scholars. This year, SuperGrid Institute has accepted to host this meeting on our premises on the 18th of October 2018.
The programme:
14h00 – 15h00: Presentation of SuperGrid Institute & CIGRE
15h00 – 16h30: Visit of the SuperGrid Institute test platforms
16h30 – 18h00: coffee break & panel discussion: "HVDC networks: myth or reality?"
This half day of sharing and learning is driven by our desire to have a true exchange between the subject matter experts and the students. We will encourage open discussions & question and answer sessions where members from all our research programmes will be present, covering a large scope of subjects from electrical engineering through architecture, materials, etc.
Subscriptions are free and opened to students from engineering school (fourth and fifth year)
To register, follow this link >> https://goo.gl/cmggkA
[wcp-carousel id="11912"]