A sunny seminar in Grenoble
for the SuperGrid Institute team!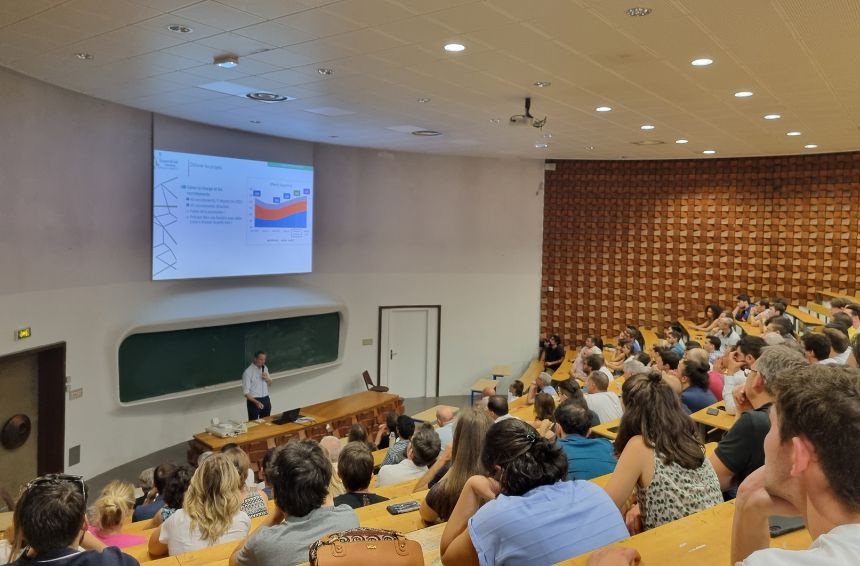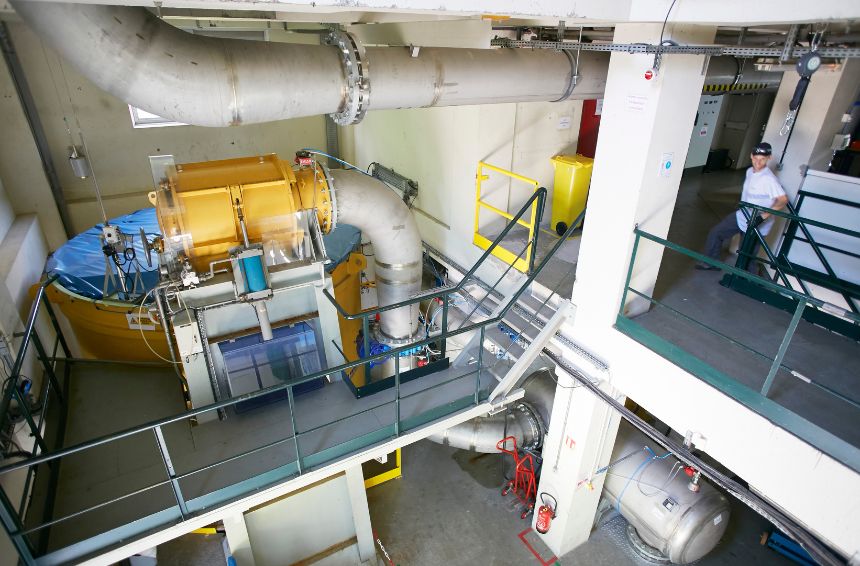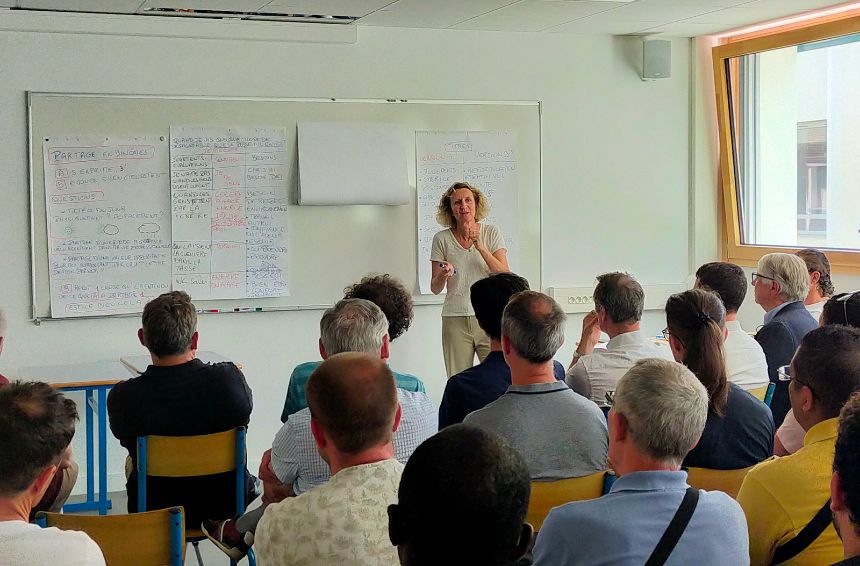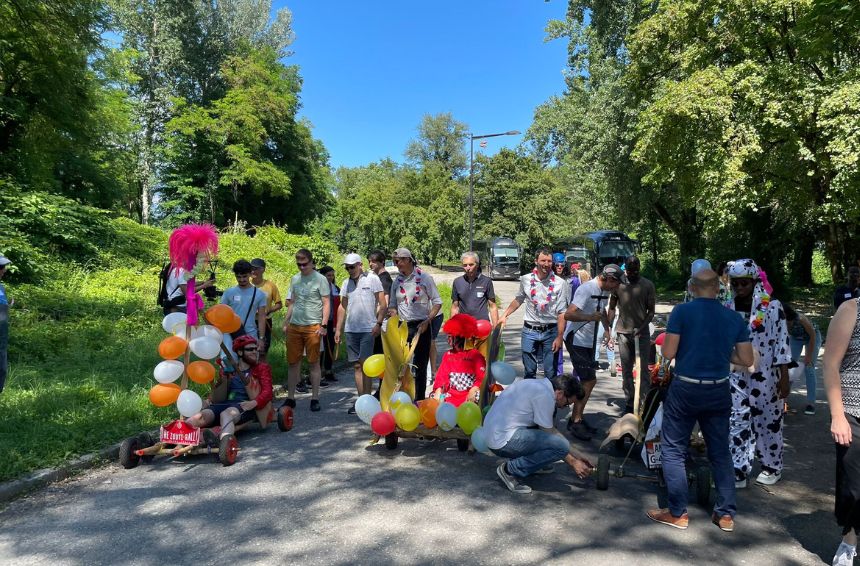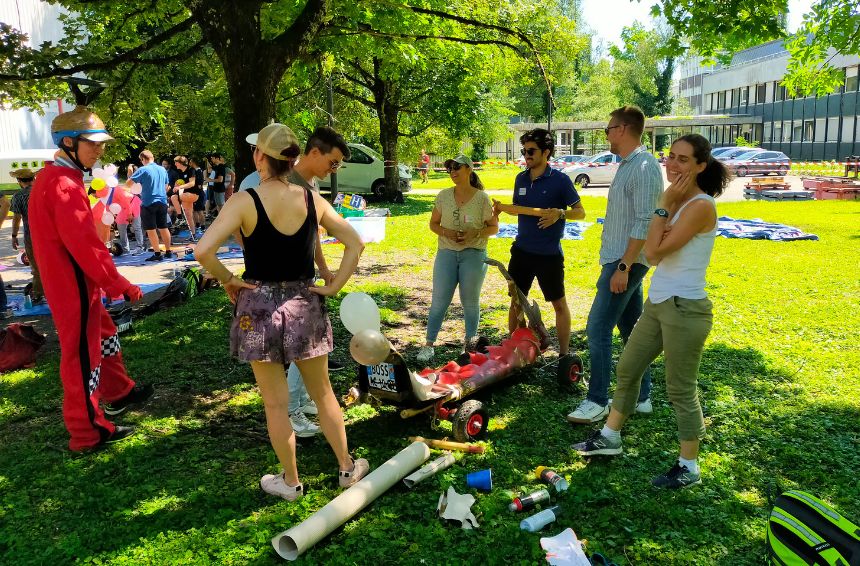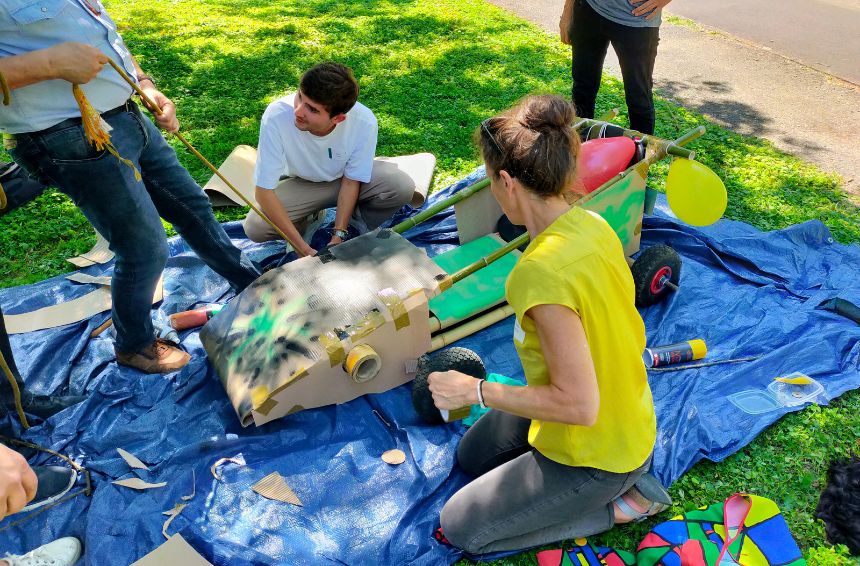 Creating a positive, enjoyable working environment and maintaining bonds between colleagues is important to us as SuperGrid Institute! We also think it's valuable for our team to be regularly informed about the company's strategy and roadmap so they can see where we're headed. That's why we organise regular team-building events and communication points to bring our team together, share information and enjoy some more relaxed moments between colleagues.
Our latest such event was our Midyear seminar. This year, we took the opportunity to visit our colleagues in Grenoble and have them show us around our test platforms there!
Visiting our Hydraulic testing facilities
The day kicked off with visits of our 2 hydraulic test platforms, the Hydraulic machines IEC 60193 test platform and HydroPHIL. Our colleagues based in Grenoble who are experts on hydraulic technologies talked us through their different activities around storage, hybridisation and the optimisation of hydraulic power equipment.
Improving our communication skills
Fitting 140 people into our 2 test platforms all at once was going to be a bit tricky, so in parallel to these visits, we took part in an interactive workshop on NonViolent Communication in the workplace. Run by an external certified trainer, this workshop allowed us to explore different aspects of NVC through discussions and practical activities. Although it was only a brief introduction to the subject, we left with a few key tools that we can apply to our everyday interactions at work or in our daily lives.! An hour well spent!
Vision and strategic plan
Next on the programme was a presentation from our President, Michel Augonnet, and our CEO Hubert de la Grandière, on their strategic vision of where we are headed over the next few months and years as a company. This is always a valuable moment where our team can take a step back and look at the bigger picture of the Institute's priorities and ask questions about our collective objectives and goals in an open exchange with management.
Let the games begin!
Seriousness aside, a picnic lunch got us fuelled and ready for the important business of Pushcart racing! This brilliant team-building activity gave everyone the opportunity to put their imagination, creativity, and teamwork skills to the test! We don't want to say our team is overly competitive but let's just say there was a good dose of healthy competition on show throughout the afternoon! Congratulations to the winners "team WolfWagen", named after their chief engineer Wolfgang, for their streamlined, speedy masterpiece!
A busy day away from the office which boosted our relationships and energy so we're ready to get stuck back into our projects! Looking forward to our next event!