PhD Cédric Mathieu de Vienne : "Study and implementation of High-Voltage Switch components composed of series-connected SiC MOSFETs to enable MVDC technologies"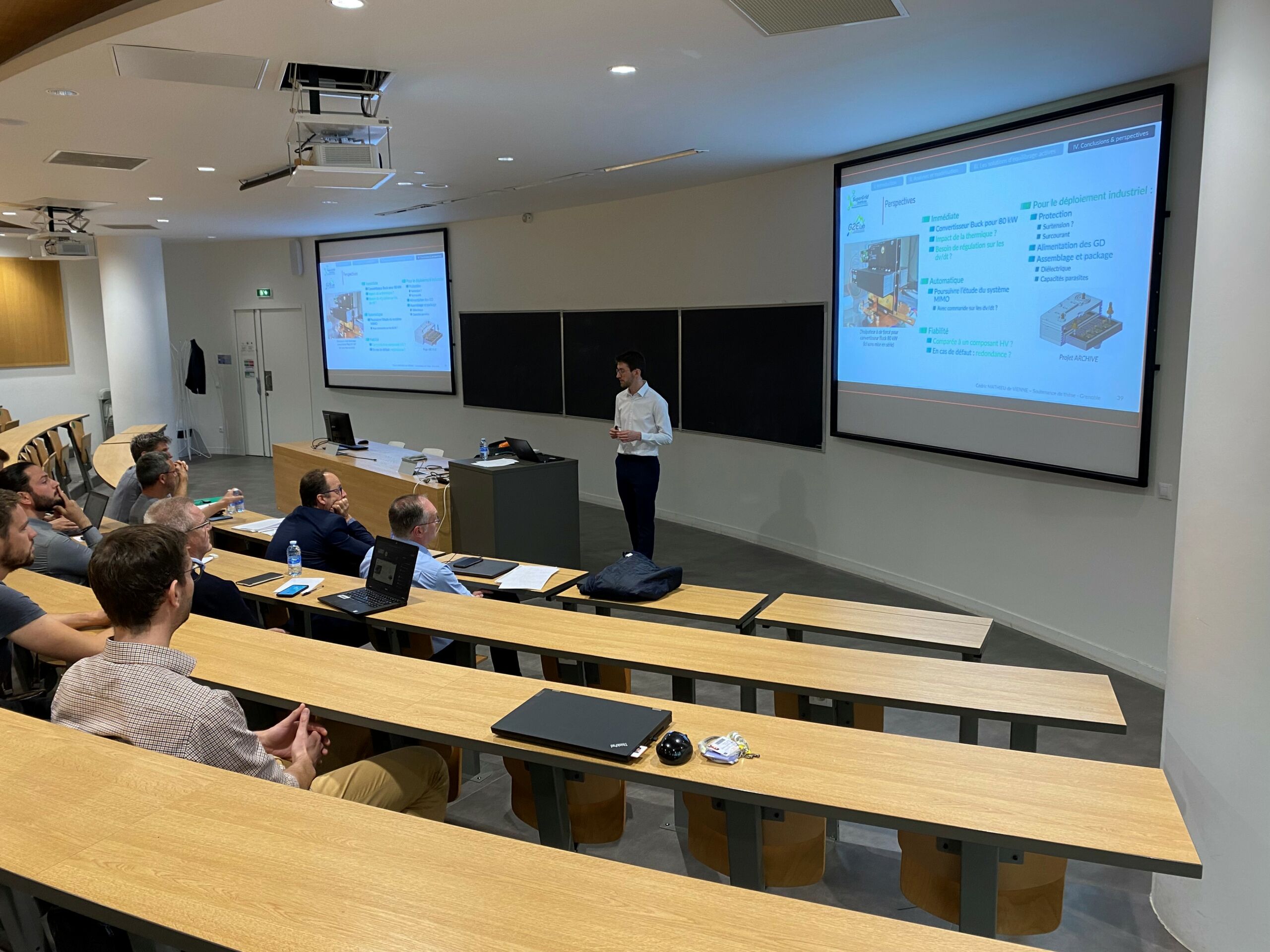 Abstract
The electrical grid architecture is being disrupted by the massive deployment of renewable energy and electrification in various sectors, creating new challenges for the current AC grid. Medium Voltage Direct Current (MVDC) technologies offer a considerable opportunity for the transformation of the electrical grid due to their superior efficiency, higher power density, cost-effective infrastructure, and reduced carbon footprint.
This thesis focuses on the study and development of high-voltage components using series-connected silicon carbide (SiC) MOSFETs, contributing to the realization of MVDC power converters of several tens of kilovolts. The use of SiC semiconductor components allow for improved efficiency and compactness. However, the significantly higher switching speeds compared to silicon components make voltage balancing more difficult, which is the main challenge with series connection.
Therefore, the underlying mechanisms explaining imbalances have been analyzed theoretically and based on a high-voltage prototype. After studying standard voltage balancing passive solutions, which significantly impact switching performance, active balancing solutions are proposed and evaluated. Simulation and experimental results demonstrate the feasibility and high performances, for a relatively reasonable level of complexity, of the active voltage balancing solutions by adjusting the turn-off delays.
Director of thesis: Pierre LEFRANC (Université Grenoble Alpes)
Co-director of thesis: Pierre-Olivier Jeannin (G2Elab)