Innovation & technology transfer

"The first step of the technology transfer process is protecting our innovations with the appropriate intellectual property rights. In order to bring our innovative technologies to the market, the technology transfer process must include a maturation phase where projects with industrial partners enable us to fit our innovative technologies and their intellectual property strategies to our clients' needs."
Carole Guillaumin, Valorisation & Intellectual Property Director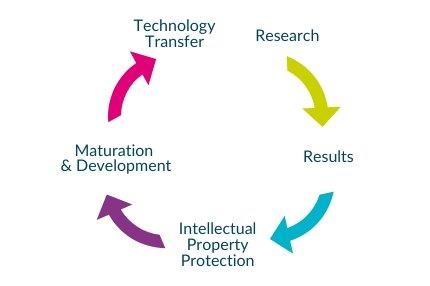 Research to technology transfer
Our offer includes 5 important steps in the technology transfer process, providing you with access to our innovations through:
Research
Results
Intellectual Property (IP) Rights
Maturation & Development
Technology transfer
We adapt our offer to suit your needs, every step of the way.
Research programmes
We can support you in your R&D projects thanks to our specialised research programmes: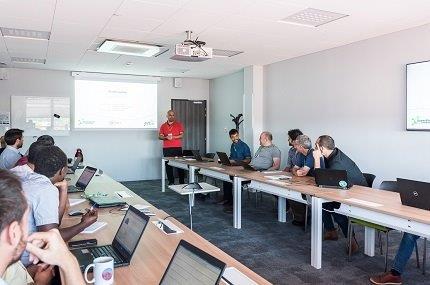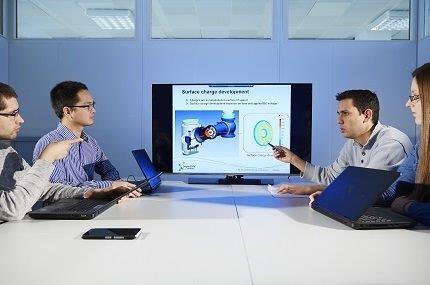 SuperGrid Institute's results
You can access our results (technical and/or scientific reports, technological know-how, component models, software and patents developed in our research programmes) in several ways, including:
Purchasing results not protected by IP rights
A technology transfer of our results protected by IP rights (patent, software) through licencing, with or without exclusivity
Maturation, development & technology transfer
Once you have selected one of our results, we provide support throughout the maturation process before proceeding to the final technology transfer phase. The maturation process increases the Technology Readiness Level of the result to minimise risk before taking the innovation to market. At SuperGrid Institute, we follow the Lean Startup method.
Marketing: understanding the various potential market segments & customer needs in order to adapt the developed technology to their expectations.
Technical development: performing complementary studies to adapt the technology to industrial applications based on technical and marketing specifications that are elaborated with our industrial partner in order to create a Minimum Viable Product (prototype, pre-series, marketing promotion material, etc.).
IP Strategy: defining the geographical scope and implementing patent family protections adapted to each client's needs.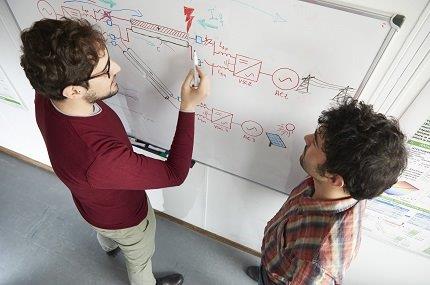 How to collaborate with us?
There are 2 different ways of collaborating with us:
Collaboration agreement
Choose one of our results or patents and we will collaborate with you throughout the maturation process or bring us one of your concepts and we will work with you to increase your project's Technical Readiness Level (TRL).
Each partner is responsible for their agreed-upon tasks and must finance these tasks themselves. Alternatively, we can take charge of all tasks and carry out specific follow-up meetings during the development phase to make sure the deliverables are adapted to your needs.
The collaboration-specific contract must include clauses that define the project's governance, financing, milestones, IP rights, exploitation rules, deliverables, etc.
Funded Collaborative projects
Work with us to put in place a collaborative project and obtain external funding (e.g. H2020, Ademe, InnoEnergy…).
Our customers and partners spending capital on research and development with us via their French legal entities can benefit from research tax credit (CIR), in accordance with eligibility requirements.