"The first step of the technology transfer process is the protection of our innovations by appropriate Intellectual Property rights. To bring our innovative technologies into the market, the technology transfer process has to go through a step of maturation project with industrial partners, to fit the innovative technologies developed and its Intellectual Property strategy to their needs."
Carole Guillaumin, Valorization & Intellectual Property director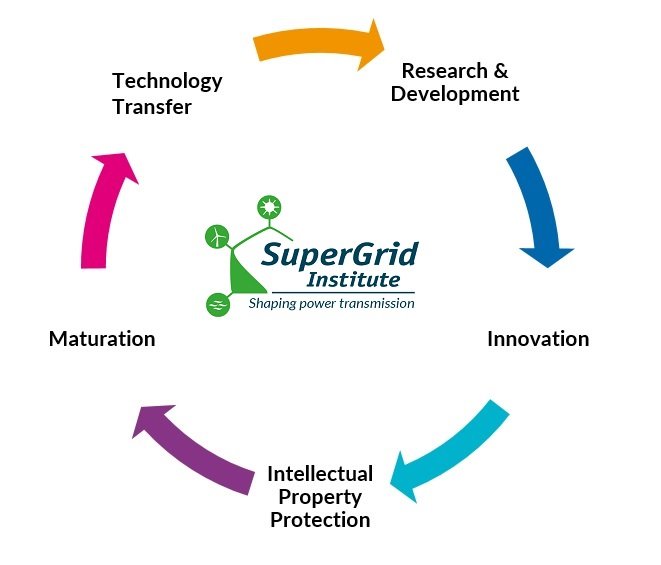 From R&D development to technology transfer
We develop technologies to address the needs of our industrials partners. Markets dynamics and needs of development to address these dynamics, involve adaptations of our development along the R&D development and technology transfer process.
The co-working of industrials partners and academic partners in our institute, accelerate the development of technologies and give us a strong capacity of innovation.
To transform our innovative technologies developed, into market success stories, we propose to industrial partners a maturation step to fit the technologies to their needs.
To do so, we propose industrial partners to go through a step of maturation project, performing a co-working team addressing business, marketing, development, industrialization features.