200kV DC & 400kV DC platform
Available services
High voltage direct current (HVDC) characterisation platform, up to +/-400kV DC
Breakdown voltage, aging behaviour, leakage current measurement (conductivity) for gases, solids and interfaces such as bushing… (range from pA to mA)
Partial discharge measurement: conventional method and non-conventional methods
Possibility to investigate the polarity reversal performance of insulation systems (+/-400kV).
The test platform can be used to characterise the insulator (gas, solid and interface) under DC voltage up to 400kV DC. The partial discharge and the long term performance of insulators or equipment can also be investigated.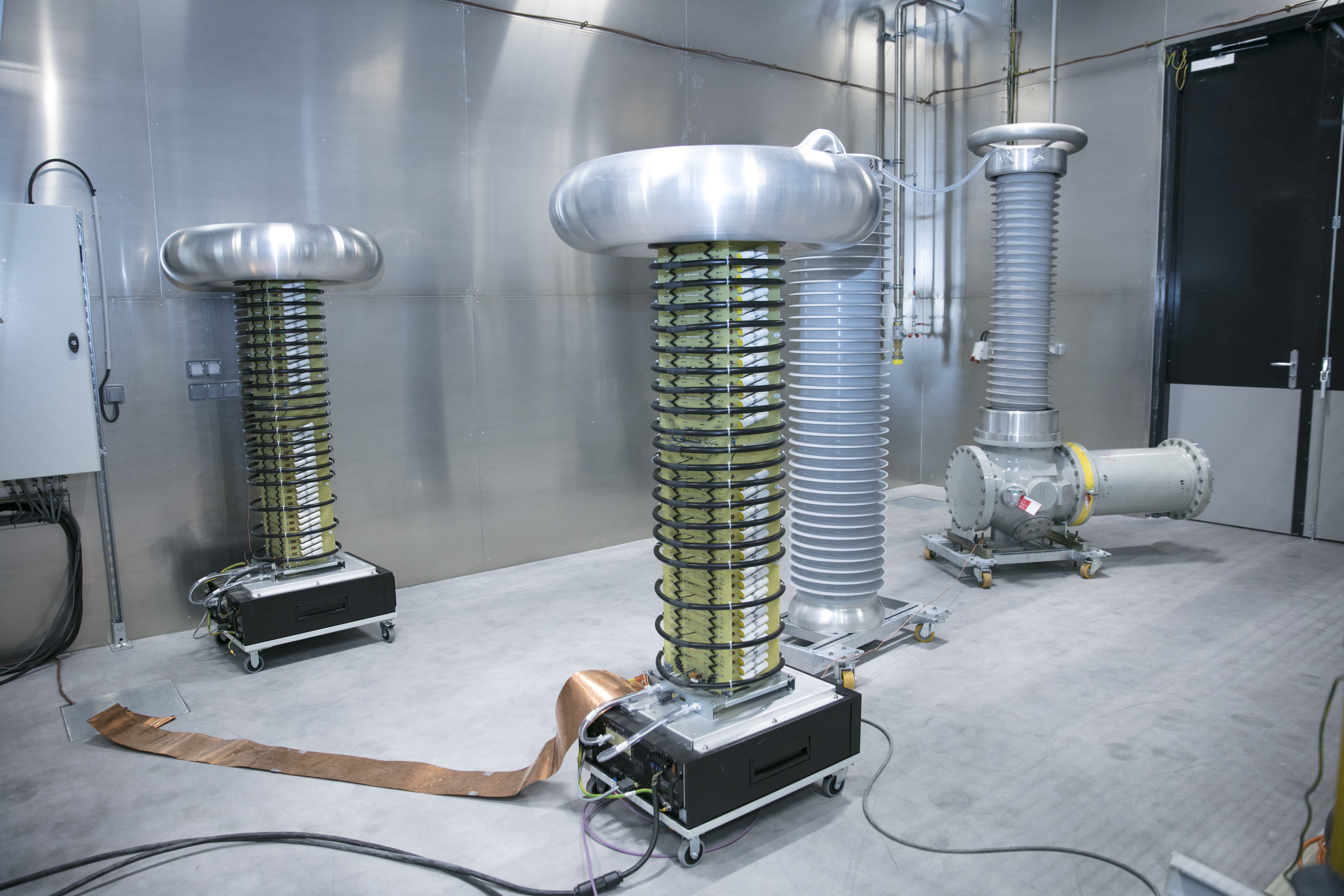 Laboratory & Equipment description
+/-200kV DC, 3mA
+/-400kV DC, 10mA
Leakage current measurement: electrometer with current ranging from 10-13A to 2×10-3A
Partial discharge measurement: OMICRON system & alternative methods (UHF, light emission, current…)
Resistive divider
Temperature monitoring: thermocouples & PT100, PT1000.
The platform is designed to perform HVDC tests under safe conditions. Thanks to the low noise of the HVDC source, partial discharge (PD) in a magnitude of few pico-coulombs (pC) can be detected. The high voltage source is controlled directly via a PC and all the measurement equipment is controlled by a PLC. A dedicated user interface is available.
Added value
Capable of measuring very low leakage current for insulators: gas, solid and interface (sensitivity of 10-13A) under +/-200kV DC and +/-400kV DC
Low noise level partial discharge measurement under DC voltage: smaller than 5pC
Continuous temperature monitoring during tests
Possibility to reverse the polarity in order to study the performance of insulators and/or equipment.