The SuperGrid Institute girls
are #1 in their category at the Inter-company Challenge!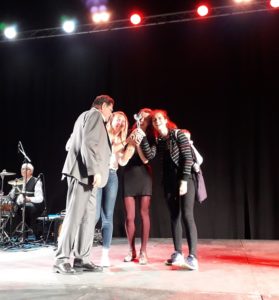 This Tuesday, the 24th of September, the Villeurbanne Inter-company Challenge took place in Parc Miribel, France. Once again, SuperGrid Institute took part in the relay race with 8 registered teams and for the first time, they claimed a place on the podium! Congratulations to Anaïs, Carole, Eleonore and Kirsty, who won first place in the women's team category with a time of 0h46'35".
Congratulations to all of our teams for their motivation and team spirit! The Inter-Company Challenge is SuperGrid Institute's annual sporting event and is always highly appreciated by everyone who participates.