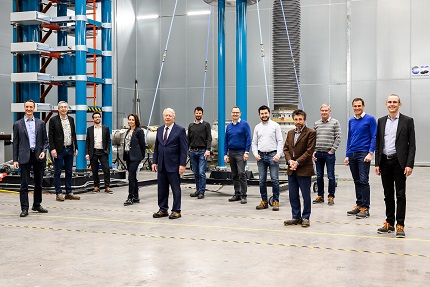 Our organisation is a research and innovation centre with an enterprising spirit. We pool the expertise of industrialists and academics, bringing them together in an inspiring work environment that is equipped with state of the art test platforms and resources.
This unique environment creates the opportunity for numerous specialists from different domains of research to interact and share their knowledge. Their global vision of the energy sector and its issues enable us to develop acute competencies, technologies and solutions that address both small and large scale needs.
The richness and variety of our team is reflected in our corporate structure through the scientific and strategic committees that guide our activities.
President: Michel Augonnet
Managing Director: Hubert de la Grandière
Chief Technology Officer: Bruno Luscan
Strategic committee
Financial department
Legal department
Human Resources
Environment, Health & Safety department
Communications
Scientific committees
Supergrid Architecture & Systems
High Voltage Substation Equipment
Power Electronics & Converters
HVDC Cable Systems & Junctions
Power Storage & Balancing
Sales & Marketing department
Valuation Creation & Intellectual Property department
Testing & Characterisation services
Training department